Amy Carlson
---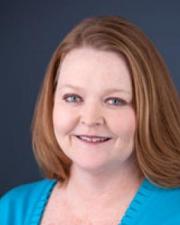 Director of Strategic Initiatives for Finance
Contact Info
Strong Hall, room 250
1450 Jayhawk Blvd.
Lawrence, KS 66045
---
Biography
—
Amy Carlson has 20 years of experience in higher education, including nine years at the University of Kansas, where she previously worked as the Manager of Post Award Services at the Higuchi Biosciences Center and Director of the O'Leary Shared Service Center.
In her current position as Director of Strategic Initiatives for Finance, Amy works with the leadership team to continuously evolve the strategic direction of the Finance organization. Her responsibilities include reviewing strategies to ensure projects align with the strategic plan and desired outcomes and making recommendations for new operational strategies, programs and/or revisions to existing policies. She also provides project management for multiple major and minor university financial projects.  
Amy came to KU in 2009 from Baker University. Amy earned a bachelor's degree in business administration at Emporia State University. She is a Lean Six Sigma Green Belt, a Certified Public Manager and an Emerging Leaders Academy Graduate.